Tags
2016, Book reviews, Books, Katz Library, Library, Library Hours, Reading Challenge, Reading list, Spring, Spring Break, UMA, University of Maine at Augusta
With warmer weather and Spring Break just around the corner we couldn't resist providing you with some book suggestions in the spirit of spring!
Honey Bee Hobbyist: The Care and Keeping of Bees – With the ever decreasing number of bees many people are becoming more interested in keeping their own hive, not just for honey (though a great perk) but also to help pollinate their gardens.  This book gives you great insight into the world of beekeeping with loads of information.
The Dirty Life: On Farming, Food, and Love – A city journalist meets the love of her life who just happens to be a farmer.  This is her story of how she got what it took too became a farmer and learned to love the life.
Carrots Love Tomatoes: Secrets of Companion Planting for Successful Gardening – Did you know that if you plant basil around your tomato plants it can make the tomatoes taste better?  And that planting dill or onions around your squash plants can confuse insects looking to do damage?  This book has many tips to get you ready for the growing season!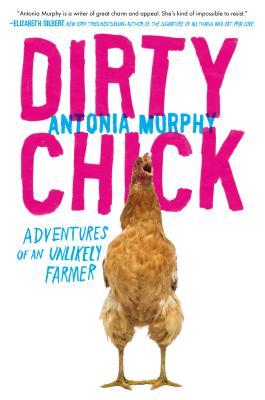 Dirty Chick: Adventures of an Unlikely Farmer –
"Part family drama, part cultural study, and part cautionary tale, Dirty Chick will leave you laughing, cringing, and rooting for an unconventional heroine."
The Profitable Hobby Farm, How to Build a Sustainable Local Foods Business – If you have ever thought about starting a farm business you'll want to check out this book. "Includes sample business plan, grant application, marketing and advertising plan, and other forms"
Vertical Vegetables & Fruit: Creative Gardening Techniques for Growing Up
in Small Spaces – Want to have a garden, but don't think you have the space?  This book has lots of tips and tricks to make even the smallest yard into a luscious garden.
The Backyard
Homestead: Produce All the Food You Need on Just a Quarter Acre! – Who knew you could do so much on such a small amount of space.  You can have your pantry and your freezer stocked all year round with healthy and delicious foods that you grew yourself with the help of this book.